PONIES, DIVOT STOMPING, AND ICE COLD G & TS…, THE ANTIQUE AND ARTISAN GALLERY BIDS SUMMER ADIEU AT THE GREENWICH POLO CLUB. 
The match, between Faraway Polo and Goose Creek, was a lively affair for both players and attendees. Starting at noon a steady stream of dogs, horses, and families claim grassy plots as "theirs" with a rainbow assortment of picnic blankets and folding chairs. Men in crisp chinos and ladies under wonderfully stacked hats mingle among tents and pop-up shops from sponsors like Audi, Town & Country, and Saks Fifth Avenue.
AN AFTERNOON AT THE GREENWICH POLO GROUNDS MAY POSSIBLY BE THE MOST CHIC TAILGATE IN THE UNITED STATES.
The grounds themselves are pristine. Emerald green grass trimmed to perfection, surpassing any manicure in the audience (sorry ladies).
After a rendition of the national anthem, a horsewoman looking as American and as picture-perfect as a Ralph Lauren commercial streaked down the field, prepping the audience for the start of the match.
3:30 PM marks the start of the first period, known in the equestrian world as a chukker (pronounced "chukka"). Each seven minute chukker, of which there are four, is exciting. At speeds of almost 35 mph, players and ponies, race up and down the 300 yard field, chasing an impossibly small ball from goal to goal.
To keep up the rapid pace, the eight players, four to a side, switch mounts at least every chukker. At the half, spectators are invited to help with a little lawn upkeep by "stomping the divets," a time-honored polo tradition. After procuring more refreshments, there are a variety of delicious caterers and food trucks parked alongside the stands, players, ponies, and spectators make their way back to the field.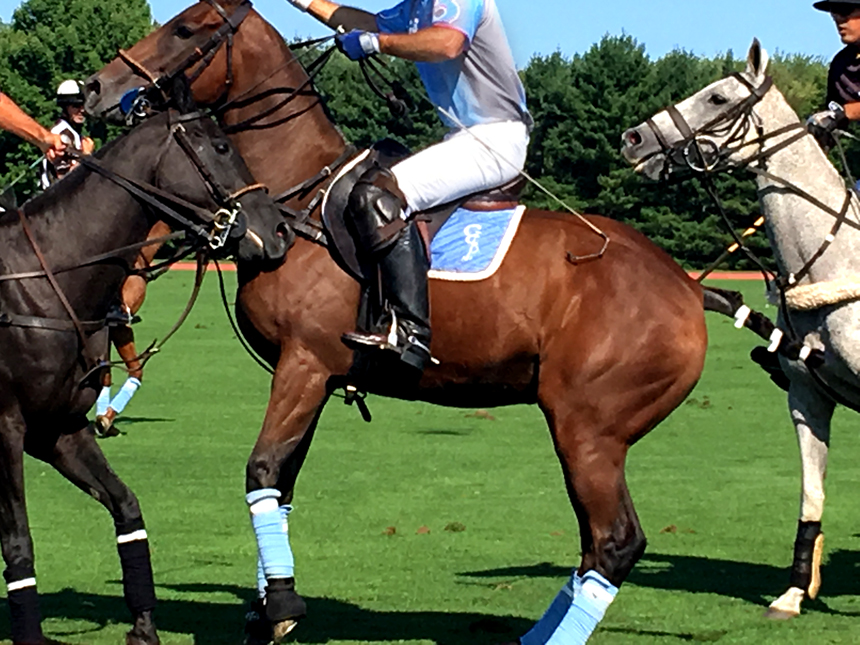 The remainder of the game is as fast-paced as the first half and with a final score of Goose Creek 6, Faraway 5, the match was a real nail-bitter.
Our equestrian outing left us a little sun-burnt and very inspired. Check out Mari Ann's favorite "horsey-picks" below.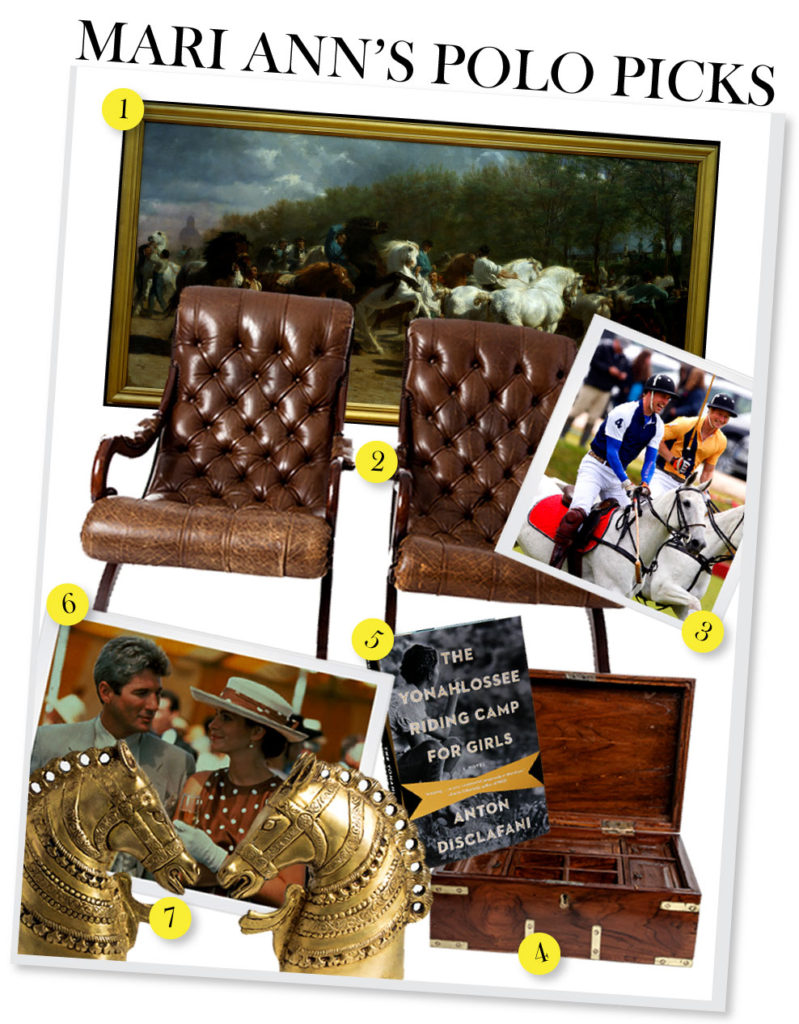 Whether you go to watch the match or go to enjoy some Indian summer sunshine,  a match at the Greenwich Polo Club is certain to please.
The championship match of the East Coast Open will be held at the Greenwich Polo Club this Sunday, September 11th at 1:00 PM. Tickets are available on-line at:http://greenwichpoloclub.com/event/east-coast-open-championship-match/.
Written by Mallory O'Donoghue 
Graphics by Patricia Lesyk