From classic New England estates, to rustic lake get-aways, to sleek Southern homes in Charleston-no two Lisa Hilderbrand designs are the same. However, there is one element which Hilderbrand brings to every project-her passion for antiques.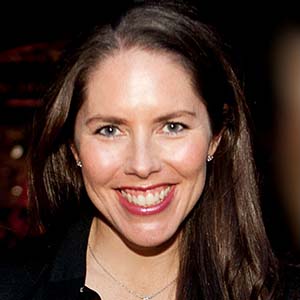 Cytotec online sale without prescription, Where can i buy cytotec over the counter
Recently, The Antique And Artisan Gallery sat down with the Connecticut designer…
The Antique And Artisan Gallery: What does a cheap cytotec look like?
Lisa Hilderbrand: I am very aware of what my other projects look like and what other designers are doing.  I don't want to pigeon-hole myself and have the same look from house to house. I don't want one project to look like another. I want people to wonder: 'Did Lisa Hilderbrand do this?' And buying antiques is a big part of that.  I have a strong background in antiques…. I worked at Christie's in the city (New York) for 8 years in carpets, European furniture, estates and appraisals. So I was exposed to fantastic things…. I got to see great English furniture, Continental furniture, Asian furniture, art, sculpture, tapestries-all the time.
AAG: So apart from your knowledge of antiques and design, what do you "bring" to a project? What "informs" your design? What makes up the "Hilderbrand arsenal of decorating?"
LH: Listening to the client is foremost. Asking them: 'How do you want to use this house? How do you want to live in this space?' is the most important. I really like to collaborate so that the house works really well, and also feels very personal. At the same time, my clients have hired me for a reason. They have seen my work, and there is something about it that they like. So they are paying me for my eye, my taste, and expertise… I really sweat all of those details. Big things and small things….I care about every tiny detail."
AAG: A lot of new homeowners don't buy antiques, and don't want furniture from their parents or grandparents. They want to quickly go to Restoration Hardware, point at a room vignette, and buy it. Do you find antiques are being abandoned by Gen-Xers and Millennials? 
LH: What I often find is that my clients love unique pieces. They don't want the exact same thing as their friends or what they see in the design stores in town, and antique are oftentimes the answer. But they are often intimidated by antiques because they don't know about them, don't know where to buy them, who to trust, how to judge the pricing, or they are turned off because they have a picture in their mind of antiques being "Granny" or "old fashioned," so they avoid them altogether.
But antiques are classic and can still be youthful, if you know how to work with them. I often open my clients up to a new world of furniture: beautiful woods, rich patina, lustrous gilding, glittery old mirror plates, intricate, carving…fascinating histories. Maybe a piece comes from a place they love to travel-like an Italian mirror or a Japanese screen, or maybe it's just unusual-like a funky Mid-Century game table, or maybe it's an adventure and we buy something at an auction. I see it all the time…a new appreciation for pieces, rather than just 'that looks nice.' Once that door is open, furniture from a catalog* isn't the same.
And I think what's appealing is that antiques still hold their value…They're not 'trendy,' they'll never look dated"
AAG: Do you have a favorite school of aesthetics when it comes to antiques?
LH: I love the whole idea of the Grand Tour. I love English furniture with Asian objects and screens, and obelisks, and Neo-Classical pieces, antique carpets, but balanced with restrained modern pieces and clean lines. It's exotic and timeless. It's so fascinating  and beautiful to me. That's what I love about antiques, the history, that they are enduring and unique and one of a kind.
Make sure to get the December 2016 issue of cheap cytotec online no prescription to Lisa Hilderbrand's take on classic holiday decor! 
……………………………………………………………………………………………………………………………………………………………….
*LH: Don't get me wrong-I buy plenty of new furniture, and furniture from catalogs too.